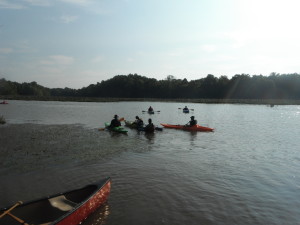 This May's Fun Floats dates will be:
Join Rick Morrison starting at 6:00pm for an informal paddle/training session.  Beginners/newbees are most welcome! Bring what boats/gear you do have (PFDs are a must!) IF YOU DON'T HAVE A KAYAK, PLEASE BE SURE TO CONTACT RICK! 
Contact Rick Morrison at 417.576.4048 for more info.  See you on the Lake!
{ 0 comments }