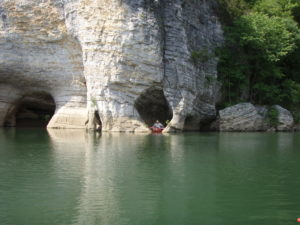 Does anyone out there have anything planned for Memorial Day weekend yet?  If not, join host Terri Bradley on an overnight float on the Buffalo River (Carver to Woolum = 15.4 miles) on May 28th – 29th (SATURDAY & SUNDAY). 
The plan is to meetup at Carver on Saturday (May 28th) NO LATER THAN 9 a.m. to setup shuttle, once on the river, we will be camping on the best gravel bar we can find.  If you are interested in attending or have any questions, please call Terri at 417.860.1449.
See you on the river!
{ 0 comments }